Selecting the right land
It is important to understand that a micro cultivation will still operate as a fully functioning Health Canada approved production facility complete with shipping & receiving bay's, lunch rooms etc. Despite the "micro" in micro cultivation, these indoor growing facilities are generally 6,000 square feet in size when maximizing full canopy allowance of 2,152 square feet, or 200 square meters.
The reason the facilities are generally 6,000 square feet is because of the floor plan layout required by Health Canada, as well as the grow rooms that carefully include the growing systems. Vertical rack growing methods can shrink this size down but they are not normally our first recommendation as they can be difficult to maintain, expensive and harder to yield as much.
Industrial, or light industrial land is best for indoor cannabis facilities. Agriculture land (ALR) will work for a micro cultivator, however comes with some speedbumps at times. The key concern with agriculture land is the contamination of the existing soil. Certain methods have to be implemented, but it is possible. Between 2018 – 2021 the team at 4Trees Cannabis Building developed many successful ALR land micro cultivation facilities.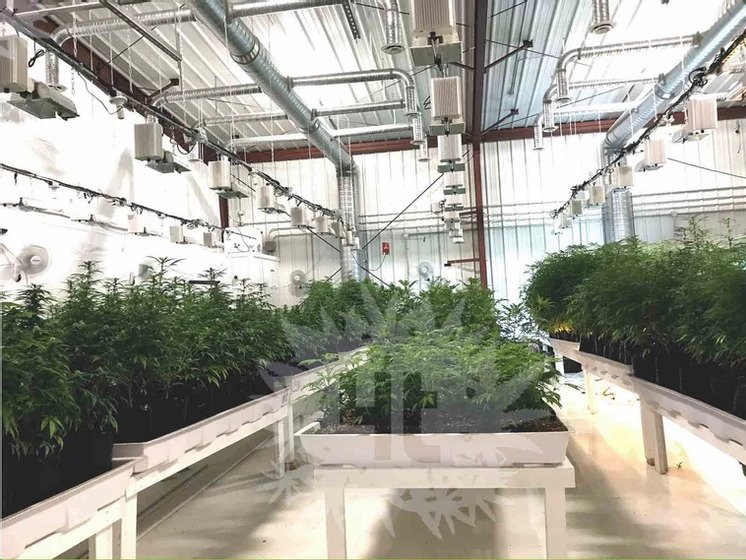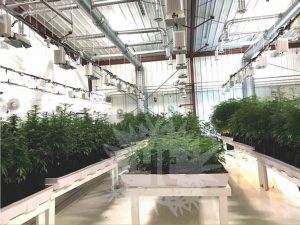 Understanding the application process
The licensing or license combination you choose would depend on your end goal. Making this a good time to hash out whether or not you want to produce extracts or any other products on site as well as growing marijuana. The addition of extracts or a larger processing room will also determine the overall size of your facility. Learn more about Health Canada cannabis cultivation licensing in our article dedicated specifically to license applications here.
Planning your cultivation facility
Designing the grow facility is our specialty at 4Trees Cannabis Building. We offer fully engineered Health Canada approved facility designs guaranteed to pass. With over 775,000 square feet of cannabis cultivation space developed in Canada we would be glad to share some of our knowledge. We work closely with you and take all your grow room desires into consideration.
Our technicians will go over your desired growing style, budget and licensing goals to help determine the best suited growing facility for you. With dozens of options available for automated hydroponic growing systems, lighting and equipment we can truly customize anyone's dream grow. Our planning comes with the floor plans, grow systems, lighting, HVAC, environmental, detailed wholesale equipment list specific to your facility and basic analytics of your grow rooms.
Building your cultivation facility
Hire the right trades and take on the project management yourself or have our qualified team take on the project management remotely from anywhere in Canada. We work closely with the customer and the designs provided to ensure all trades build the cultivation facility exactly to our specs.
Our main goals in mind are ensuring you pass with Health Canada and that you have high yields with a low labor fully automated hydroponics system. Your facility must adhere to Health Canada's strict guidelines which we outline on every design. This involves the layout of how its designed, security requirements and the building materials used.
Submitting your micro cultivation license application
Now that your facility is in lock up stage and fully built it is time to submit your license for approval. The license application can be filled out yourself or you can use our award winning attorneys to file it. Standard operating procedures and good production practices must be in place which explains the working of the facility, security measures and growing practices to name a few.
The team at 4Trees has completed many SOP plans and would be glad to help you with yours. These standard operating procedures are required by Health Canada and will help your application process come together. Micro cultivation licenses generally take between 5 – 8 months for approval.