Gaslamp Seeds, formerly known as Hembra Genetics, is a well-known name in the cannabis industry for providing high-quality seeds from a range of quality breeders. While the company does offer some of their own strains, they are mostly known for being a reliable seed supplier of other breeders. This has made them a go-to source for gardeners looking to expand their horizons or breeders looking to develop new and unique strains.
The company's founder, Marcella Sanchez, began her journey like many of us, in the cannabis industry as a hobbyist grower. However, her love for the plant soon turned into a passion for breeding cannabis strains, and in 2014, she founded Hembra Genetics. The company's primary goal was to develop unique and flavorful strains with exceptional potency and yield.
In 2021, the company rebranded to Gaslamp Seeds, a move that reflected its growth and evolution as a company. The name Gaslamp Seeds is a nod to the company's roots in San Diego's Gaslamp Quarter, where Marcella first began her journey as a cannabis cultivator and breeder.
Want FREE Seeds?
Of course you do! Drop us a line for our free, unique promo code that gains you special freebies with your Gaslamp Seeds order!
Gaslamp Seeds has established partnerships with several noteworthy breeders, including Starfire Genetics, Wolfpack Selections, and Humboldt Seed Company, to name a few. These partnerships have allowed the company to offer a diverse selection of strains that meet the needs of a wide range of growers and breeders.
Starfire Genetics, for example, is a breeder known for producing high-quality, stable genetics with unique and desirable traits. Gaslamp Seeds offers a range of Starfire Genetics strains, including the popular Mendo Breath F3 and Bubba Kush S1. Wolfpack Selections is another well-known breeder, famous for creating exceptional strains with high THC levels and unique terpene profiles. Gaslamp Seeds offers a variety of Wolfpack Selections strains, including their popular Wedding Crasher F2.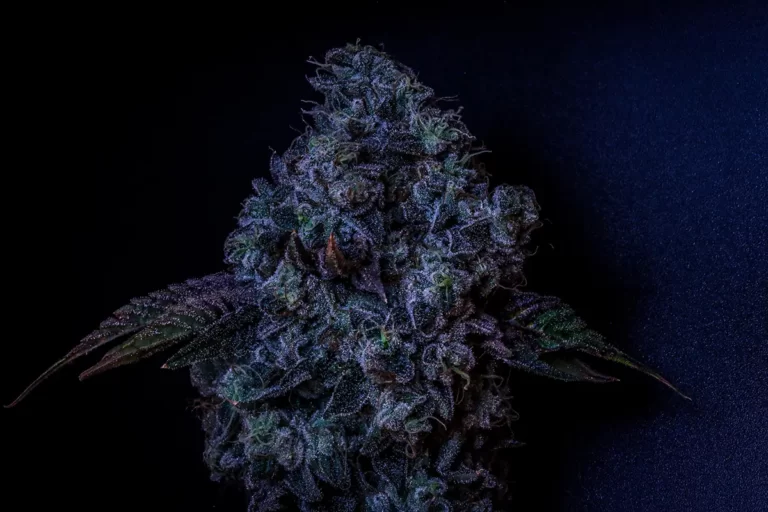 Cultivar: Humboldt Pound Cake |  Breeder: Humboldt Seed Company  |  Cultivator: 4trees  |  Buy Strain Here
Humboldt Seed Company is yet another notable breeder that Gaslamp Seeds carries. They are industry originals who have made a name for themselves over the years with their high-quality, organically grown seeds, and for producing strains that are well-suited for both indoor and outdoor cultivation.  Gaslamp Seeds offers several Humboldt Seed Company strains, including the popular Blueberry Muffin and Magic Melon.
Gaslamp Seeds' stays committed to providing high-quality seeds from a range of reputable breeders which has earned them a loyal following amongst the cannabis community and breeders alike. Their diverse selection of strains, combined with their excellent customer service and commitment to quality, makes them a reliable and trusted source for anyone looking to purchase cannabis seeds. Whether you are a closet grower or a commercial grower, Gaslamp Seeds is an excellent choice for all your seed needs.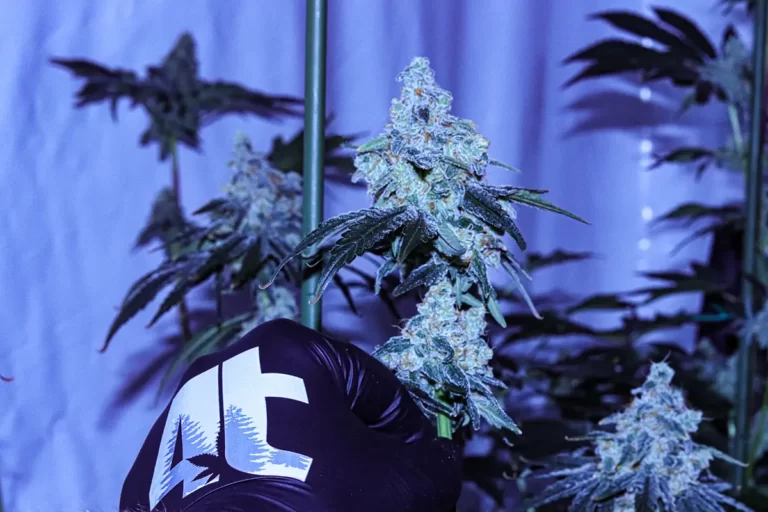 Cultivar: JMO |  Breeder: In-House Genetics  |  Cultivator: 4trees  |  Strain No Longer Available
While Gaslamp Seeds offers a diverse selection of high-quality cannabis strains from a variety of breeders, here are ten of their most popular strains, based on customer feedback and sales:
Mango Sherbet – a fruity and flavorful hybrid strain that's a cross between Mango Trees and Sunset Sherbet.
Sour Cherry Sherbet – a sweet and sour strain with a fruity flavor and a euphoric, uplifting high.
Gelato Cake – a potent hybrid strain with a sweet and earthy flavor profile, and a relaxing, cerebral high.
Super Sour Skunk – a classic strain with a pungent, skunky aroma and a strong, energizing high.
Blueberry Muffin – an indica-dominant strain with a sweet, fruity aroma and a relaxing, full-body high.
Magic Melon – a sativa-dominant strain with a sweet, tropical aroma and a euphoric, energizing high.
Biscotti Sundae – a hybrid strain with a sweet and nutty flavor profile and a calming, relaxing high.
Purple Punch x Kush Mints – a potent hybrid strain with a fruity, floral aroma and a relaxing, sedative high.
Wedding Crasher F2 – a hybrid strain with a sweet, earthy flavor profile and a cerebral, uplifting high.
Black Cherry Gelato – an indica-dominant strain with a sweet and fruity flavor profile and a relaxing, full-body high.
These strains are just a few examples of the exceptional quality and variety of cannabis seeds that Gaslamp Seeds offers. Whether you're a seasoned grower or a novice, they have strains that will meet your needs and exceed your expectations.