As the owner of 4trees Cannabis Building, I have spent over 20 years cannabis consulting with cultivators, and I can tell you first hand that the planning stage is by far the most crucial point for any successful operation. Micro cultivation facilities, also known as craft cultivators, are becoming increasingly popular as more states and provinces legalize cannabis, and consumers demand higher quality cannabis. These facilities typically operate on a smaller scale than licensed producers or tier 3 facilities, however, they can still be highly profitable when done correctly partly thanks to their higher focus on plant care opposed to larger scaled commercial operations.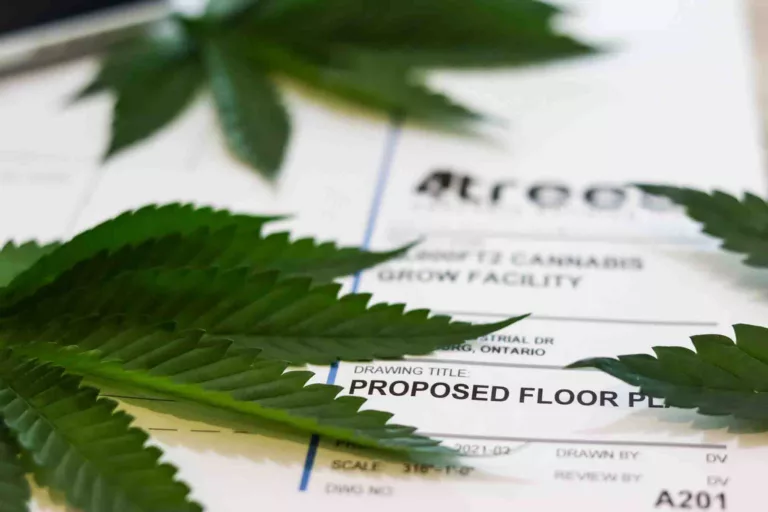 The planning stage is where you determine the crucial layout of your facility required to pass inspection and yield results with a good grow room design. The type of equipment you will need, SOP plans and the equipment specs must all be carefully incorporated at this stage. Its also important to factor in strain(s) and plan accordingly. This phase sets the foundation for the success of your entire operation, and is essential to get it right to remain competitive in this budding industry.
One of the most important factors to consider during the planning stage is the layout of your facility. You need to design a space that maximizes efficiency and productivity while adhering to your local laws. This means considering things like lighting, ventilation, and irrigation systems. You also need to ensure that your layout complies with all local and state regulations.
Revolutionize Your Cannabis Business with Our Micro Cultivation Planning
Guaranteed results | Award winning team
You need to invest in high-quality growing equipment that will ensure the plant health and longevity of the facility. This includes lighting systems, HVAC systems, irrigation systems, hydroponics systems, and security. You want to make sure that you have the best equipment possible to ensure that your plants thrive. Not to worry! We pride ourselves on being industry originals that have a great understanding of equipment so you are in good hands.
The number of plants you will grow is another critical factor to consider. You need to determine how many plants you can realistically grow in your facility, considering things like space, lighting, and ventilation. You also need to consider the strains you will cultivate, as some strains require more space than others.
Another important thing to consider is the equipment you will need. 4trees carefully designs the facilities equipment around the growing needs, facility size, lighting type etc. Getting all of these factors perfectly dialed is an art that we would love to share. Our planning packages include the following;
Construction Ready Floor-Plans
HVAC Mechanical Drawings
Growing Systems & Fertigation Mechanical Drawings
Lighting Layout
GPP Plans
Standard Operating Procedures
Detailed Wholesale Equipment List
Facility Overview
The growing system you choose is another critical factor to consider which we walk you through every step of the way. Every customers needs, growing scenario and budget help select the best growing style and there is no "best" one for every situation. You need to determine how many plants you can realistically grow in your facility, considering things like space, lighting, and ventilation. You also need to consider the strains you will cultivate, as some strains require more space than others.
Choosing the right strains to cultivate is critical to consider during the planning stage. Check our article out on the best strains to grow in 2022 that was featured in the Maximum Yield Magazine as there is lots of relevant information in it still even though 2022 is history now. You want to choose strains that are in high demand and that you can grow successfully. You also want to consider the strains lineage, as this will impact the final product's potency and flavor profile. The article mentioned that we wrote for the Maximum Yield Magazine goes over all of this.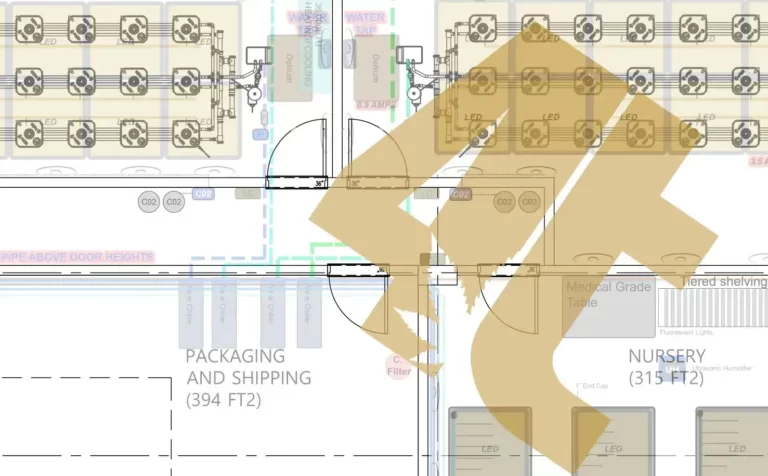 At 4trees Cannabis Building, we completely understand how important the planning stage is when it comes to micro cultivation facilities. We have helped numerous clients all over the world design and build successful micro cultivation facilities that are both efficient and profitable. Our success ratio is 100%, all of our customers that followed through with our process are now licensed. We use state-of-the-art technology and equipment to ensure that your facility operates at the highest level of efficiency and productivity, while always coming in within your set budget and providing cost effective services.
We work closely with our clients during the planning stage to ensure that we design a facility that meets their specific needs and requirements. We consider things like the size of the facility, location, staff parking, water availability, power and much more in order to curate the perfect fit for your cultivation facility. We also consider local and state regulations to ensure that your facility is fully compliant so you pass with flying colors, and then blow the competition out of the water.
Our team of experts has over 20 years of experience in the cannabis industry, and we bring that experience to every project we work on. We use our knowledge and expertise in the industry to help our clients navigate the complex regulations and requirements that come with building and operating a micro cultivation facility, while also adding that craft growers touch to help you excel in the industry. Because when you shine, we shine!